Why Buy a Newton Certified Pre-Owned Vehicle?
At Newton Chevrolet Buick GMC, we want to Change Your Experience™ of buying a pre-owned vehicle. We want you to get the best deal as well as the best experience possible. However, there's more than just price & experience involved in your deal. The vehicle itself must be in the best condition possible, especially used or pre-owned vehicles. Keep reading for more information on how we re-condition out Newton certified pre-owned vehicles.
Now, more than ever, drivers are turning to used vehicles to take them everywhere they need to go safely and affordably, which may have you thinking that it's time for you to get a vehicle you really want. After all, it would be nice to take advantage of premium appointments, cutting-edge technology, and some of the latest must-have features for a price that doesn't put a dent in your wallet, but what if the used car you pick has hidden problems? The last thing you want is to be driving a lemon in disguise, which is why more drivers are choosing Certified Pre-Owned vehicles for their everyday journeys, and at Newton Chevrolet Buick GMC, we can help you find exactly what your travels require. When shopping for Certified Pre-Owned (CPO) vehicles, our dealership showcases some of the top models around, with exceptionally reasonable rates and many more perks. Whether it's a dependable Chevy, stylish GMC, or timeless Buick, the CPO inventory at our dealership is one of the best.
Choose a CPO Chevy
Chevy vehicles are some of the top-performing models around, and whether you need an efficient sedan for your commute to work or a rugged SUV to take you on epic adventures, there's an option in the Chevy family for you. All CPO Chevrolet, GMC, and Buick vehicles are recent model years, six years old and newer, with under 75,000 miles on them. They've been through a rigorous 172-point inspection process to ensure their integrity and quality, which means that the vehicles you're shopping from are among the best in the business. It's important that you have the peace of mind you're looking for with your vehicle, which is why all of the models in the CPO program come with their own detailed vehicle history report.
With the assurance you're able to enjoy with a CPO vehicle, it makes it more exciting to choose the perfect model for your travel and lifestyle needs. For those seeking out more space in their vehicles, the arsenal of Chevy SUVs is unmatched, from the subcompact Trax to the family-favorite Equinox, stylish Blazer to the roomy Suburban. Those searching for the ultimate workmate will be pleased to find a number of tough trucks in the Chevy lineup, and when you shop CPO, you have a better selection to choose from, all with features that you may not be able to afford when buying new. You may have a performance vehicle on your mind, and if you ever envisioned owning a Corvette, shopping from the CPO inventory means that you're able to find the model that you've always wanted.
Chevy offers a diverse selection of vehicles, and it doesn't hurt that the brand has been manufacturing vehicles for over a century. That means that the automaker knows exactly what today's drivers want in a vehicle. Through its CPO inventory, finding your ideal traveler, hard worker, road tripper, errand runner, and any other type of travel companion is beyond easy; it's fun.
Choose a CPO GMC
GMC is known to be one of the most upscale brands in the industry, with its extravagant Denali package boasting some of the most alluring details and features available. Choosing to shop from the GMC CPO lineup means enjoying these opulent features for a price that you can be proud of, all with the confidence that stems from the quality of CPO vehicles.
What's even better is that when you choose a GMC, Chevy, or Buick CPO vehicle, you get to enjoy some of the best warranties around. Each vehicle in the CPO program comes with two factory-backed warranties: a 6-year/100,000-mile Powertrain Limited Warranty and a 12-month/12,000-mile Bumper-to-Bumper Limited Warranty. Both warranties feature a $0 deductible, making it easy to see why more drivers are choosing to shop from the CPO inventory to get exactly what they want in a vehicle.
GMC has plenty of options when it comes to maximizing your travels, with a selection of SUVs that are one of the most luxurious in the business. From the compact Terrain to the beautiful Acadia, spacious Yukon to the even roomier Yukon XL, the options you have in the GMC SUV inventory are exceptional. When a truck is on your mind, rest assured that GMC's truck lineup is beyond impressive, with the fan-favorite Sierra 1500 leading the pack with many best-in-class attributes and the pleasantly sized Canyon making a name for itself on the road, the job site, and anywhere else it dares to travel. Perhaps what's most appealing about the GMC brand are the options you have, from the rugged and off-road-ready AT4 line to the posh and lavish Denali line. No matter what you wish to get out of your travels, GMC and its fine lineup of vehicles won't disappoint.
Choose a CPO Buick
Finally, when timeless luxury is what you desire, the options from Buick will provide that to you and more. Choosing a Buick means that you prioritize elegance, and when you shop from the CPO lineup, harnessing this luxury for a reasonable price is exactly what you can expect. Like Chevy and GMC, all Buick CPO vehicles come with many perks. In addition to outstanding warranties and top-notch models, you can also enjoy roadside assistance, a free trial of OnStar, as well as a three-month trial subscription to SiriusXM radio. With everything you're able to get from a CPO Buick, it's easy to shop from this excellent selection.
Buick showcases a lineup of SUVs that are accented by luxury touches inside and out, and choosing to upgrade to the coveted Avenir line will allow you to experience luxury redefined. From high-end materials to a refined ambiance throughout, any Buick accentuated by Avenir enhancements will deliver the level of sophistication you're looking for in your travels. Choosing the athletic Sport Touring line will add even more boldness to your travels, with exclusive styling elements, like a Sport Touring grille, integrated roof rails, and an available black roof package to add more excitement to these classy travelers. From the small-size Encore to the larger and luxurious Envision, finding the Buick that will add more appeal to your journey is simple.
Choosing to drive a Buick means that you desire a higher level of performance out of your travels. With the modern classic vibes that emanate throughout these vehicles, you're able to obtain just that. Driving a Buick, namely a CPO Buick, allows you to enjoy this level of class and poise with dazzling features and an upscale ambiance while keeping more money in your pocket.
Why Shop at Newton Chevrolet Buick GMC?
There are many reasons why shoppers are choosing Newton Chevrolet Buick GMC for all of their vehicle needs, and the top reason is our commitment to you. We work to keep our inventory stocked with some of the best-performing vehicles on the market, and when it comes to CPO models, you'll be impressed with what we have to offer. In addition, our team works diligently to help you find exactly what you're looking for at a price that makes sense for your budget, which is why we have so many great reviews and repeat customers. We also offer a state-of-the-art service center to help you maintain your vehicle so that it continues to perform mile after mile, year after year. So, if you want to be sure that your vehicle is of the highest quality while also enjoying better prices and a better selection, stop by and shop from the outstanding lineup of Chevrolet, GMC, and Buick CPO vehicles, and revolutionize the way you travel.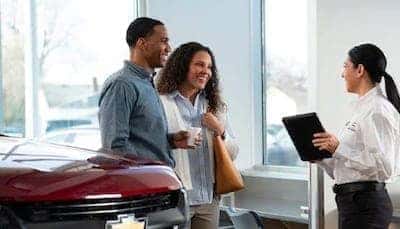 What work goes into a Newton Certified Pre-Owned Vehicle?
The bottom line of every Newton certified pre-owned vehicle is the 170-point inspection, ensuring that every inch of the car is inspected. If repairs are needed, we will cover these. The following (and more) are covered in the 170-point inspection:
Air Bags/Seat Belts
Unibody/Frame
Tires and Wheels
Engine/Fuel
Electrical System
Suspension/Steering
Road Test
Inspect & Repair
During this inspection, we decide what needs to be repaired. For example, if the tire treads are extremely worn down, we will go ahead and put new tires on the vehicle. During your visit with us, we will go over these details with you to make sure you know what work was needed and how we took care of the vehicle -- so that you don't immediately have service bills on top of your purchase! Please note that we do our best, but we do not claim perfection or that a vehicle will never have problems. Again, we will be very transparent up front about any issues we saw. Don't hesitate to ask us questions!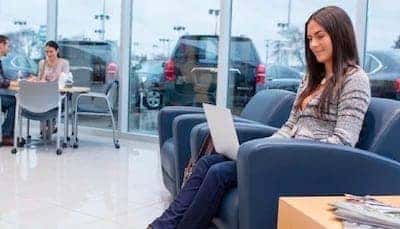 What's Included?
In addition to the work that goes into re-conditioning a used vehicle, we certify some of our used inventory so that you know you are getting even more value in your purchase with us. This Newton Certified Program includes:
7-year/100,000-mile Limited Warranty*
SiriusXM Satellite Radio 3-month trial
Optional Extended Protection Plan
CARFAX® Vehicle History Report™
At Newton Chevrolet Buick GMC, we take pride in our
used inventory
. We don't just give them a car wash, a once-over, and park them out front. We make sure they are thoroughly ready to go before you make your decision and drive off our lot! Let us help you find your next Newton Certified Pre-Owned vehicle today!