Why Choose Our Service Center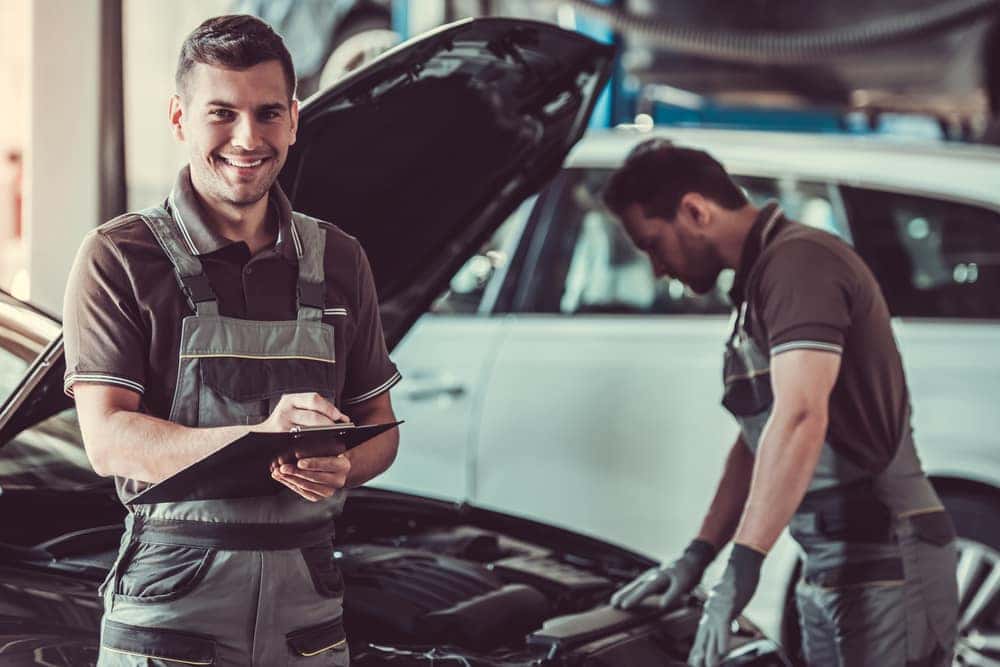 We know you have many options for car service & repair work in and around Shelbyville, TN. From big-box stores to your local mechanic, you have many places you can choose from for your next oil change or engine checkup. And we know there are many reasons why people are wary to come back to the dealership for their service appointments, like thinking it is more expensive or that we will constantly be hounding you to choose a new vehicle. Here at our GM service center, though, we are not hiking up prices and creating poor experiences; we are putting value into our work on the vehicles we service AND placing even more value in the relationships that we build with our customers. Our goal is to Change Your Experience™, both in our sales department and in the service lane and waiting area.
How do we Change Your Experience™ in our service center?
Here are our top 5 reasons why we believe that when you visit our dealership service center, your previous experiences with dealerships will be changed into a positive experience:
Honesty. We promise to be upfront with you about your vehicle's service and diagnostic needs.
Integrity. 

We will show the same level of commitment to doing the right thing in front of you & when our technicians are under the hood of your car or truck.

Sense of Urgency. 

Coming to the dealership with an issue is time-sensitive, and we will work diligently with you to make sure it gets resolved fast.

Fair Prices. It is a myth that car dealerships' service centers are automatically more expensive. Rather, our pricing represents the experience, knowledge, and value you deserve.
Friendly People. We are committed to relationships, not just cars. We'll take care of you and your car, with a smile and positive attitude. Always.
Need more reasons to come see us for your service needs?
Those top 5 reasons are our first priority, but they aren't our only priority. We also promise you that our service center will work for you in these ways: